Our Brand Philosophy
It Just Feels Good On
L George Designs exists as an ode to the resilience and resourcefulness of women everywhere on the planet. All women who have had to start over, to create a new life or come back in face of all the odds, these are the courageous women who inspire her and she creates for them, to empower them. L George takes these women into her heart when designing her jewelry and her energy is transmitted back to her customers through her creations. L George Design customers share an emotional connection to their jewelry. It brings a smile to Lisa's face every time she hears these words from a happy customer..."It just feels good on"
Meet Our Founder
Lisa George
Lisa George's career path started in New York working in marketing and advertising. A spontaneous trip to Grand Cayman turned into a four-year stay when she was unexpectedly offered a job as a Morning Show Co Host on the island's radio station. Returning to the US she settled in Atlanta where she continued working in the radio industry doing concert promotion.
"

"If you had told me five years ago that jewelry would be such a big part of my life, I would have laughed at you. Today jewelry is my obsession, I live and breathe it, its who I am."
How Things Started
Sentimental Value
Although she had a natural flair for design she never paid too much attention to it. A turning point in her career and life path came when Lisa was diagnosed with breast cancer. Her life simply changed. One random day Lisa decided to visit a local bead shop to try her hand at creating a necklace with gemstones she had saved from her Mother and Grandmother. That night she wore her creation [pictured right] to dinner and a friend in PR suggested she enter a contest in a local magazine entitled "In Search of the Perfect Necklace". She entered and won! What began as a distraction soon became a passion. Over the next year and a half an ever-growing circle of admirers of her jewelry lead to the founding of L George Designs in 2013. Today the brand can be found in over 100 women's boutiques across the country.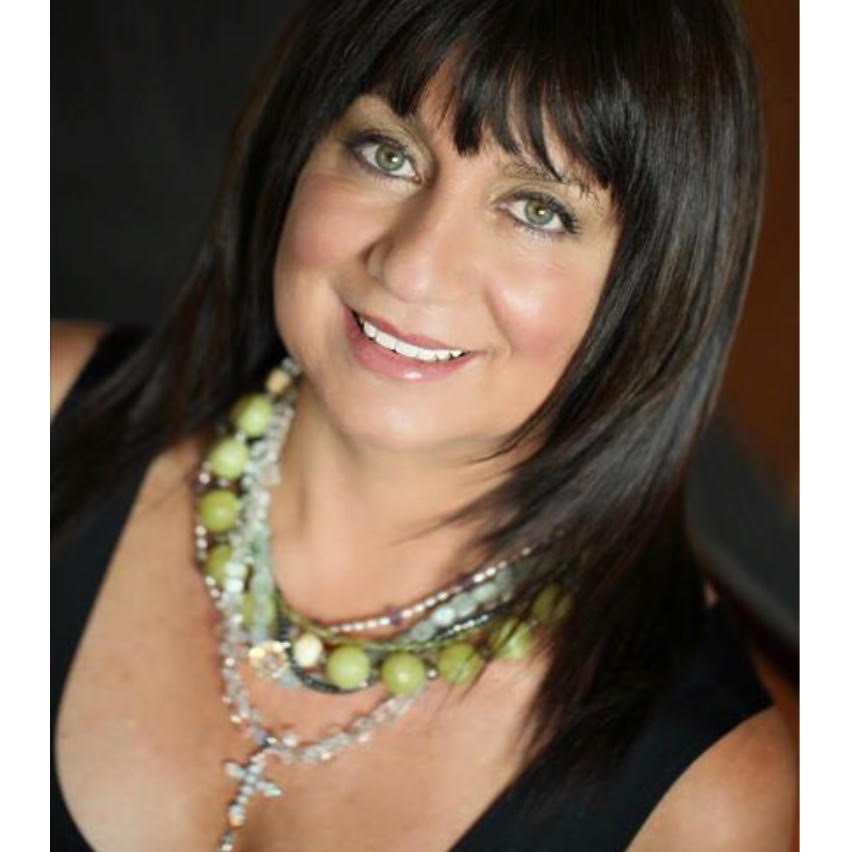 Our Unique Approach
Design & Creation
The "Perfect Necklace" was the catalyst to launch L George Designs.  Lisa is self taught and her team of artisans in both Atlanta and New York support her design dreams for every collection.  All of our jewelry is personally designed by Lisa and she wears each piece before offering it to our retail partners and on line customers.  We want to make sure every style is comfortable and "all day wearable".  L George Designs is known for our plating.  We know how much you will love wearing our jewelry so we want to make sure it lasts a long time.  Lisa has worked closely with our plater over the years to create a unique golden finish that is soft and blends well with your fine jewelry pieces.  We electroplate all chains and findings so you can enjoy your pieces for years to come. L George Designs also knows how personal jewelry is so if you would like us to customize a particular piece please do not hesitate to ask.  We want to make sure it "feels good on".